New zine I made, giving you keys to everything you could possibly want.

It's about time somebody points out the obvious! KATHY IRELAND IS A DROP BEAR! I've created a new zine to illustrate this, keep your eyes peeled around the world to grab one, or if you're really in the need, e-mail me and I'll send one your way!
thejustinjohnsonshow(AT)gmail(DOT)com
BEWARE!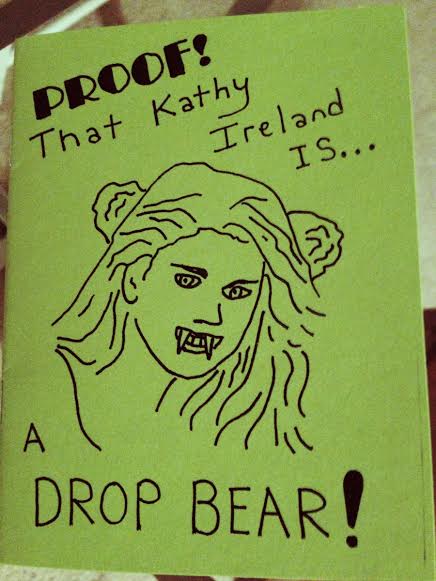 Hey Pals! I have a new zine I'll be handing out across the world. In the off chance you don't see me in person and I hand you one, you can e-mail thejustinjohnsonshow(at)gmail(dot)com and I'll send you one! Keep it real bros.