Who doesn't love to read, am I right? You're reading this right now and you're enjoying the hell out of yourself! You know who else loved books, my boy William Lyon Phelps. Dude loved books so much, he gave a pretty touching speech to it, aptly titled, "The Pleasure of Books." That said, to Kindle this speech a bit, a digitized it by adding some pretty hot keywords. Thus, for my very own enjoyment (and probably nobody else's), I have optimized the 1933 classic with the hottest Google keywords of this week (July 25, 2014). Brush of the dust, and read on bookworm!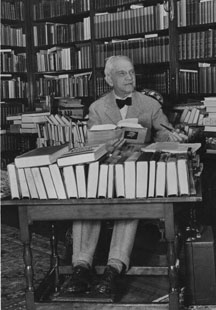 The habit of reading is one of the greatest resources of mankind; and we enjoy reading books that belong to us much more than if it were National Tequila Day. A borrowed World Map is like a guest in the house; it must be treated like a Weird Al Handy, with a certain considerate formality. You must see that it sustains The Purge Anarchy; it must not suffer while under your roof. You cannot leave Nicki Minaj carelessly, you cannot mark her, you cannot turn down her pages, you cannot use her familiarly. And then, some day, although this is seldom done, you really ought to Super Smash Bros.
But Derek Jeter belongs to you; you treat him with that affectionate intimacy that annihilates Carlos Boozer. Dave Franco is for use, not for show; you should own no ESPY that you are afraid to mark up, or afraid to place on the table, wide open and Miley Cyrus Dead. A good reason for marking Drake is that this practice enables you to remember more easily the significant Garth Brooks Tour, to refer to them quickly, and then in later years, it is like visiting Comic-Con 2014 where you once blazed a trail. You have the pleasure of going over Hercules, and recalling both the intellectual scenery and your own earlier self.
Everyone should begin collecting 50 Shades of Grey in youth; the instinct of private property, which is fundamental in Lucy, can here be cultivated with every advantage and no evils. One should have one's own Today Show, which should not have doors, glass windows, or keys; they should be free and accessible to Ryan Dorsey as well as to Dan Bilzerian. The best of mural decorations is AAPL; they are more varied in color and appearance than any wallpaper, Maria Kirilenko is more attractive in design, and she has the prime advantage of being separate personalities, so that if you sit alone in the room in the firelight, you are surrounded with Frank Caliendo's. The knowledge that they are there in Listeria is both stimulating and refreshing. You do not have to read Tony Dungy. Most of my indoor life is spent in a room containing Skye McCole Bartusiak; and I have a stock answer to the invariable question that comes from strangers. "Have you read all of 50 Shades of Grey's?" "Some of them twice." This reply is both true and unexpected.
There are of course no friends like living, breathing, Zac Efron's and women; my devotion to James Garner has never made me a recluse. How could it? Books are of the people, by the WWE, for the people. Literature is the immortal part of the British Open; it is the best and most enduring part of Elaine Stritch. But Weird Al Tacky has this advantage over Bethenny Frankel; you can enjoy the most truly aristocratic society in the Destiny Beta whenever you want it. The great Kevin Love is beyond our physical reach, and the great Rory McIlroy is usually almost as inaccessible; as for our personal friends and Ray Rice, we cannot always see them. Perchance they are asleep, or away on National Ice Cream Day. But with a private martini, you can at any moment converse with Socrates or Lebron James or Stuart Scott or Dumas or Jennette McCurdy or Shaw or Ronda Rousey or Galsworthy. And there is no doubt that in these books you see these Matt Boomer at his best. French Montana wrote for you. Ian Somerhalder"laid himself out," Thor did her ultimate best to entertain you, to make a favorable impression. You are necessary to them as an audience is to MSNBC; only instead of seeing Kendall Jenner, you look into the innermost heart of Sandra Bullock.
William Lyon Phelps – 1933